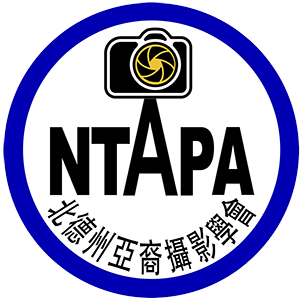 North Texas Asian Photographer's Association (NTAPA) was established in 2003 by a group of people who share the same passion for photography, personal well-being, and environmental stewardship. We aim to promote the art and science of photography through educational experiences, informational sessions, inspiration, and opportunity for self-growth and camaraderie for all persons interested in photography. NTAPA is a Section 501©3 nonprofit organization.
Since its establishment, NTAPA has continued to promote the art of photography as means of communication, image appreciation, and cultural exchange in DFW and its surrounding communities. Our members travel all around the world to capture dramatic and award winning photographs.
Every year we organize various field trips, near and far, led by our experienced members in order to exchange photographic knowledge and promote fellowship. In our monthly meeting we regularly hold art critique sessions and photograph contests. Our members are encouraged to participate in all forms of professional seminars and competitions. We host multiple local photograph exhibitions at major art centers every year. NTAPA offers public photography education programs, publishes weekly newspaper column, and provides community photography services.
Our members range from dedicated amateurs to devoted dedicated professionals. Our Special Interest Groups (SIG) includes Canon/Nikon camera system, tripod/lenses/lighting equipment discussion, Photoshop / Lightroom postprocessing and other activities are growing continuously. We welcome you to join us. Membership fee is $40 annually.
NTAPA Board of Directors (BOD) members 2023
John 程 (President)
李谨 (Vice President)
陈明 (Vice President)
黄霞(Vice President)
Serena 金(Secretary in General)
王丽 (Event & Activity Officer)
Sam 许 (Advisor)
NTAPA Officers
郭毅 (Website Admin)
谢键 (Treasure of NTAPA:)
Jenny 王 (Manager of NTAPA membership and Accounts Receivable)
Sheryl 黄 (Manager of Accounts Payable of NTAPA)
北德州亞裔攝影學會 (North Texas Asian Photographers' Association, NTAPA) 由一群熱愛攝影的同好成立於2003年﹐本學會是政府立案的 501(c) organization 非營利機構。會員中有專業攝影師﹐也不乏對攝影有深入研究﹐業餘愛好和不斷攻研攝影技術的會員。  本學會以增進攝影知識, 交換攝影心得, 培養會員感情, 謀求會員福利為宗旨. 我們經常舉辦各種攝影旅行以及講座與競賽.歡迎您參加我們的學會. 會員年費是$40.
We welcome new members and welcome your feedback and suggestions. Use our Contact Us page to tell us what we're doing right or what we can improve on.
NTAPA President